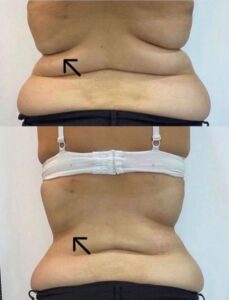 RSP Treatment

RSP centimetre loss RSP or regional slimming is a method of removing or getting rid of excess fat cells in the body. The fat cells collected in certain parts of the body are broken into pieces and the fat is removed from the body. Using heat that penetrates up to 5mm deep to break up the fat deposits it can go from 20 degrees to 70 degrees depending on the sensitivity of the area being treated.
Treatment of arms, thighs, stomach, love handles, back, jawline face, double chin.
Contraindication RSP :
No heart problems
No psoriasis.
No eczema
No thyroid
No rosacea chronic disease that appears
on the face with redness and swelling
Not for people on raocutane
Not for pregnant women
Please do not hesitate to contact us with any questions regarding contraindications before booking your appointment.
CHRISTMAS OFFER
0032466265748